* The colors on the screen may be altered depending on the color temperature, brightness and saturation of your monitor. We recommend requesting a sample of the product for a better decision.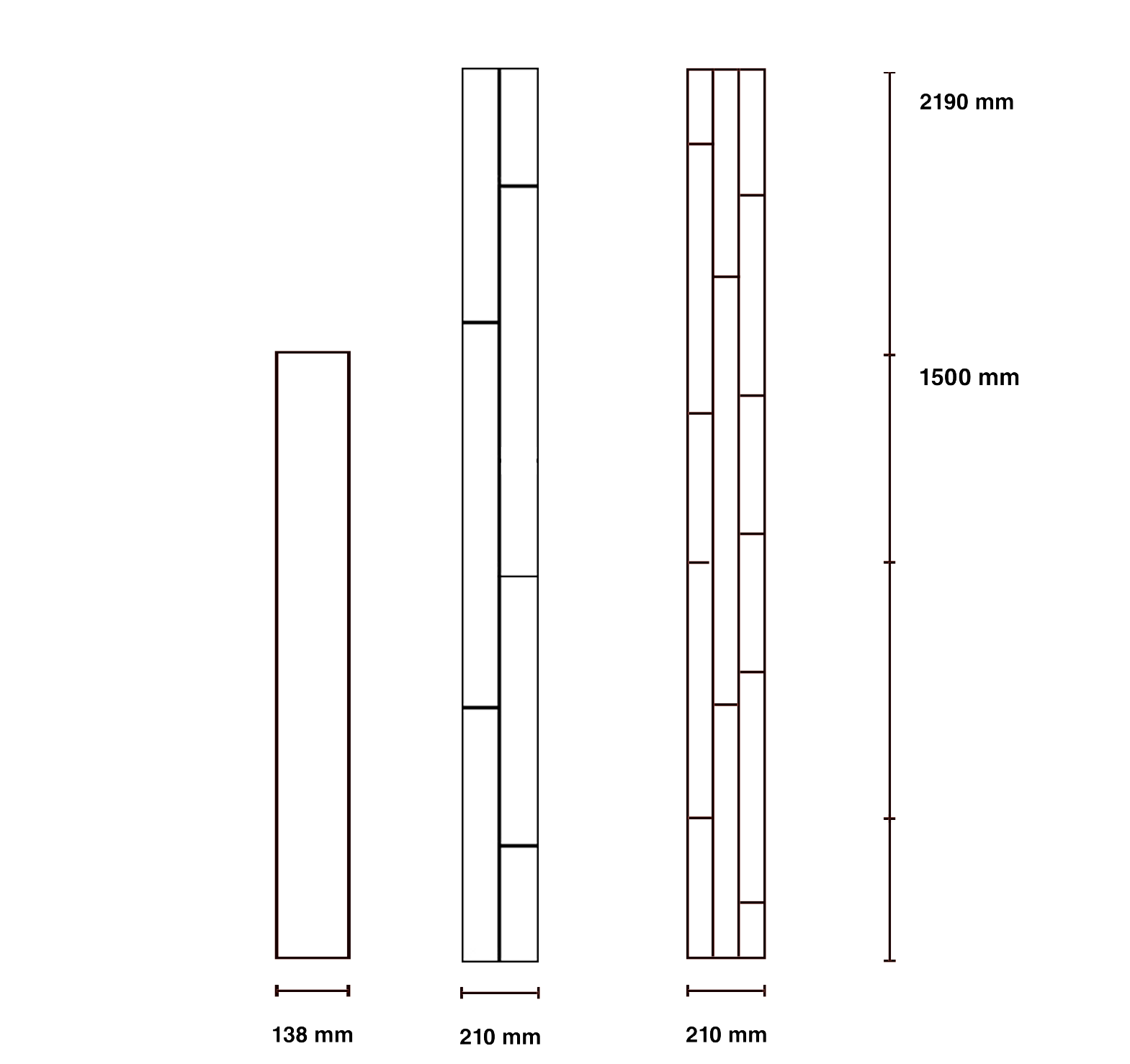 These hardwood parquet floors come from species from all over the world, providing the latest generation of finishes and treatments. These characteristics, together with internal manufacturing processes and hardening the top layer of wood, have demonstrated their suitability even in the most demanding situations.
In addition, the top layer ensures a lasting result.
Protected with six layers of varnish, free of formaldehydes, solvents and isocyanates. Finally, they are dried with ultraviolet lamps to ensure the finish with a durable, low maintenance, healthy and hygienic surface.


Fill in the fields of the budget request with the information about the format, type of assembly and approximate surface (m2) and receive your personalized quote for your interior design and / or architecture project.
Our products are distributed by our network of authorized agents. The information on this form will be forwarded to the dealer closest to your place of installation and they will contact you as soon as possible. All details will be emailed to you.
You can check your pending requests here.
Get to know our dealer network.
Choose the one that suits you best based on the location of your project.
Select and add the type of assembly to your shipment, write down the surface area in M2 of your project and we will send you a personalized estimate along with all the production and delivery details.
Select your option and add it to the quote cart.

STANDARD
Features:
1 strip in width along its entire length.
4 sides without bevel
Mesures:
Length …………………….. 1.500 mm
Width ……………………. 138 mm
Thickness …………………… 14 mm
Package:
Box ………………………. 1,242 m²
70 boxes x Palet ……… 86,94 m²
Weigth per box …………… 10 kg.

COLONIAL
Features:
2 strips in width and several pieces in length, of different dimensions.
Measures:
Length …………………….. 2.190 mm
Width ……………………. 210 mm
Thickness …………………… 14 mm
Package:
Box ………………………. 2,76 m²
50 boxes x Palet …….. 138 m²
Weigth per box …………… 21 kg.

CLÁSICA
Features:
3 strips in width and several pieces in length, of different dimensions.
Measures:
Length …………………….. 2.190 mm
Width ……………………. 210 mm
Thickness …………………… 14 mm
Package:
Box ………………………. 2,76 m²
50 boxes x Palet …….. 138 m²
Weight per box …………… 21 kg.
Maintenance
Due to the high temperatures in summer, it is advisable to ventilate the house daily to renew the air. In winter, maintain a healthy temperature and humidity level to avoid as far as possible the natural movement of the wood. It is advisable to place containers with water in the area, as the heating makes the environment very dry and separations between
planks can occur if the wood is excessively dry. In the case of new homes that are not going to be inhabited immediately, it is strongly recommended to follow the instructions below:
Ideal temperature: 16oC – 22oC.
Ideal relative humidity: 40% – 65%.
Cleaning
For daily cleaning, use a dry cloth, vacuum cleaner or mild neutral soap without wax. For more in-depth cleaning, wipe over using a damp cloth. Never wet the cloth too much or use scouring pads or cloths that could damage the material. Protect areas of furniture that are in contact with the floor using felt covers, carpet. Avoid walking on the flooring platform with pointed heels. Avoid knocks to the flooring from hard objects.
Guarantee
This guarantee does not cover damage to any plank caused by subfloor moisture, floods, wet mopping, leaking appliances or stagnant water. We will not be liable in the event of naturally occurring elements of wood flooring, including but not limited to, open knot holes or other characteristics resulting from true craftsmanship or the manual scraping of the flooring. We do not assume responsibility for any flooring damage caused by misuse, abuse damage due to accidents or other events beyond our control.
No guarantee is provided for installations in industrial applications. Obviously, we cannot be reponsible for extreme conditions such as extreme heat, moisture, dryness or rapid fluctuations of any such conditions. Our guarantee does not cover alterations (including refinishing) or repairs made to the flooring. The purchaser shall have to consider the biological, physical and chemical properties when buying and using the wood. Wood is a natural product. Two boards of the same wood will never be the same. Its structure or grain does not follow a fixed pattern and can give rise to variations of tone that differ from the sample.
A sample can provide a general idea but in the same installation it is possible to find slight differences in color and therefore no claims can be made in respect to this. If an offer is made on a sample basis, the color and texture of the samples shall not be deemed guaranteed qualities. Samples provided will only represent an average condition of the goods. Any complaint must be stated before use of the product. MH Parquets shall not be responsible for costs incurred when a floor with visible defects has been installed, so that, any subsequent objections shall be ruled out. The guarantee does not extend to the floor covering after installation.
All MH Parquets products are subject to the strictest quality controls both in the wood used and in all manufacturing processes of the parquet. However, if any irregularities are detected, please contact your installer. The wood used in all collections of MH Parquets comes from forests managed according to sustainability rules and criteria, using non-harmful varnishes, which means that it is exempt from indoor emissions and that it complies with ISO 9001:2015.